An outstanding result for Manunda Place, Darwin
#Achieving a 5.5 Star NABERS Rating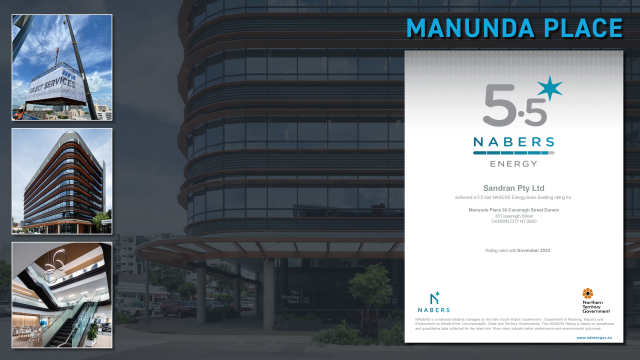 Manunda Place Darwin is now the most energy efficient building in Darwin, receiving a 5.5 Star NABERS rating in December.

Manunda Place has an Energy Intensity of 300Mj/m2 per annum. The actual energy used was 380,345kWh less than the 5 star Energy Model results. This would equate to over a $100k saving in electricity outgoings.

We are very proud of the energy saving resulting from the mechanical design put together by the outstanding the Select Service / VAE Engineering team.

Congratulations to the Hutchinson Builders for this outstanding achievement.

The 5.5 Star rating is valid from 23/11/2021 to 23/11/2022.